DR.LEPUS - The last Rabbit on Earth
A downloadable game for Windows, macOS, and Linux
You play as DR. LEPUS, struggling for survival in a world full of brain-hungry zombies. DR. LEPUS constructed a sophisticated machine -THE LEPOTRANSFORMATOR- to turn himself into a rabbit and live happily ever after. Unfortunately, the machine broke and wasn't able to turn him into a rabbit permanently. Now he can only shapeshift when consuming carrots.
By eating painkillers and drinking beer, DR. LEPUS is able to endure the strains of zombie apocalypse just a little longer.
Help DR. LEPUS salvage electric devices in order to repair the LEPOTRANSFORMATOR. And remember.... AIM FOR THEIR HEADS! (That's no joke: you actually do more damage!)
Controls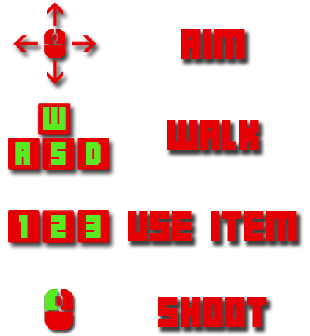 Items
[1] - Carrot
Consuming 5 carrots allows you to shapeshift into a rabbit
[2] - Painkiller
Heals you for 40% of your Max-Life
[3] - Beer
Doubles the damage and increases range by factor 1.25.
Download
Click download now to get access to the following files: