Naughty Elves - Christmas puzzle game
Steam Leaderboards and more in Patch 1.0.2!
---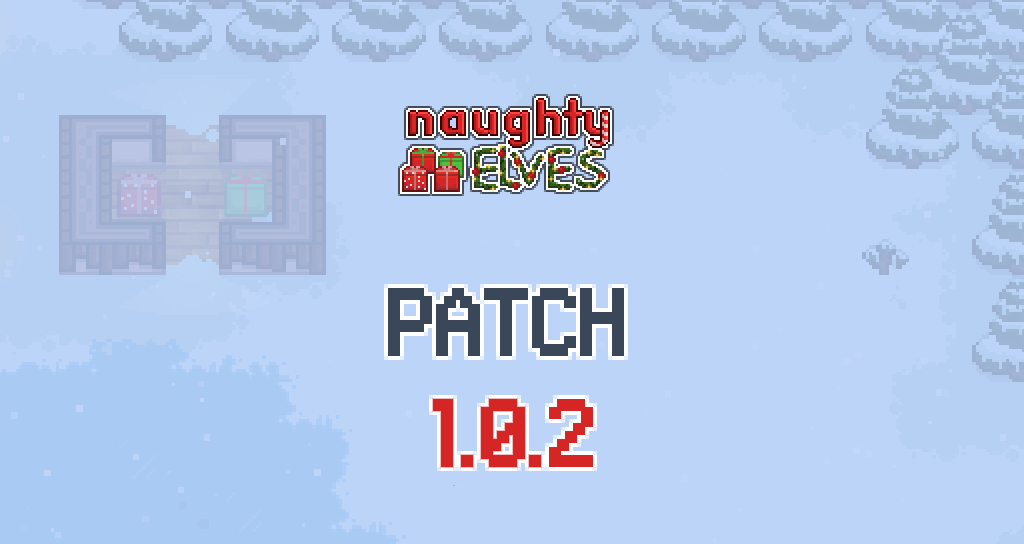 With this patch, we not only bring you slight improvements but we also added a Steam Leaderboard to the game. Also, we've reworked parts of our HUD to improve the player feedback on the snowball mechanism.
New Features
Refined the entire HUD

Added a UI element that shows the snowball cooldown
Added a similar UI element for the candy cane cooldown
The timer is now always being displayed

Added a steam leaderboard that tracks the playthrough time
Improvements
Slightly improved bottom left part of level 15
Slightly improved top right corner of level 14
Bugfixes
Fixed an issue with the level win sound/animation where the player could still move
Fixed an issue with the settings menu not working after finishing a game
Fixed an issue with overlapping music under some circumstances
Fixed an issue with the splash screen rendering on non-default aspect ratios
Get Naughty Elves - Christmas puzzle game